The next
'Seedy Sunday' will focus on Spring Planting on 1 September from 8.30am - 10.30am.
Warmer days and cool nights are a perfect time to plant many early spring crops and harvest the last of winter seeds from the garden.
Nasturtiums - sow to attract beneficial insects and many other uses
Come along and share any surplus produce, seeds or cuttings that are growing well in your garden at this time of year or just soak up local knowledge to learn what to grow and how to seed save. Beginners, people new to the area and long distance visitors are all welcome.
It's a great way for everyone to grow their garden for free. If the weather is kind and not wet or humid, we'll process more seeds to share/swap.
There will also be a few members of
Permaculture Noosa Seed Savers
bringing along their Seed Bank and their "bulk"/unpackaged seeds to exchange. Maria (the co-ordinator) will be happy to discuss how their group operates and how all the members have an opportunity to make a contribution. She is keen to pick up a few ideas from the group at Eudlo so it would be great if you could be there for shared knowledge and reciprocal seed sharing.
What to do now in the garden:
The relatively mild conditions of spring and early summer allow us to grow a wide variety of vegetable, herb and fruiting crops. To maximise an abundant production in your home garden, take advantage of this time of year to sow seeds and seedlings as soon as you can before pests and inclement weather make summer gardening difficult.
Plant flowers to bring in beneficial insects so your good bug populations are in your garden to keep the predator:pest balance in check as the weather warms up.
Top up bird baths and provide nesting materials for birds so they will visit your garden and help manage your pest insects by having a free feed.
Add organic fertilisers, minerals, compost and organic matter to build your soils and plenty of mulch to retain moisture.
Give your leafy green crops a foliar spray of diluted seaweed in the early morning to boost their growth.
Tip prune any herbs that need a haircut and start some cuttings for extra plants to grow or swap/share.
Heavily mulch any unused garden beds to prevent weeds until you are ready to plant out.
If your pea crops are finished, allow some pods to ripen and save seeds for next season
What to Plant in September
According to
Green Harvest's Spring Sowing & Planting
guide:
Fresh green and dried brown nasturtium seeds - time to harvest/sow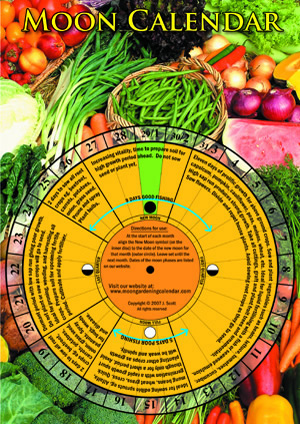 September is an ideal time to plant many crops in your garden from seeds or seedlings. If you want to raise seeds, sow in seed trays or small pots to transplant out when your seedlings have been sun hardened.
Check out
Gardenate's calendar
or the
Gardening Australia Vegie Guide
to learn more about what you can start sowing or planting out now and into October.
During September, the 1st, 2nd, 22nd and 23rd are ideal days to sow all your root crops according to the
Moon Calendar
.
Plant your above ground crops like lettuce, silverbeet, rocket and celery from 7th - 17th September as this is the time when the high sap run will produce strong foliage growth. It's also an ideal time to take cuttings, sow your flowers, divide plants and liquid fertilise your crops.
This month's Seed Savers Meeting
We meet at
Sweethearts Cafe
who offer us a large space to get together for free (saving us a hall hire fee so no cost to you) but as a business are in effect hiring out that area to us for a couple of hours.
So as a courtesy
please remember to at the very least order a tea/coffee or a yummy breakfast, to support the cafe
. They have a delicious local & organic menu. Visit their website for more info @
http://www.sweetheartscafe.com.au/aboutus.html
.
Venue: 2 Anzac Street (cnr Rosebed Street), Eudlo.
FREE to attend so bring a friend and carpool! Hope to see you soon.
By
Anne Gibson